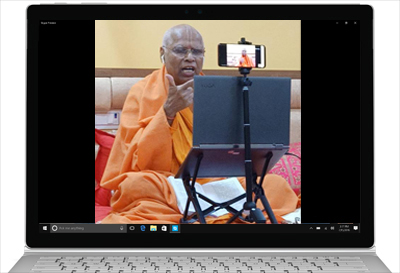 Srila Prabhupada once said in 1969: "We are spreading this Krsna consciousness movement because there is a great need of this consciousness throughout the world. And the process is very easy — that is the advantage."
In December while on a travelling preaching tour, HH Lokanath Swami Maharaja thought of a way in which Maharaja would be able to chant with devotees and lovers of the Holy Name from all around the world. This gave birth to the 'Let's Chant Together' sessions.
They last for about an hour, roughly from 6am to 7am IST. The session includes chanting followed by instructions, realisations and answering of questions.
We welcome you to come and join us daily and take advantage of this amazing association If you wish to be notified daily, kindly join our what'sapp group, through this link:
https://chat.whatsapp.com/FnTgnzd8N9jA80ztkPX4ho
Current Month
Visitor Counter







Today : 15

Yesterday : 59

This Month : 539

This Year : 6458

Total Users : 18094

Who's Online : 1