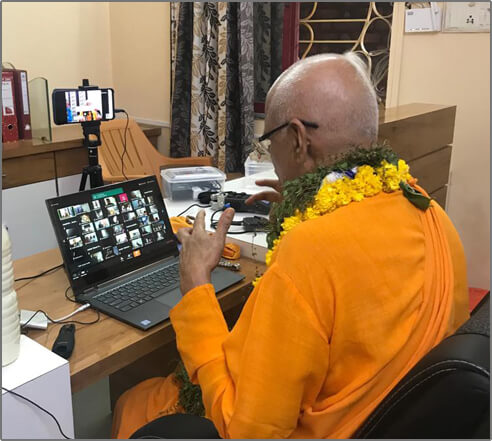 Let's Chant Together
An innovative initiative by His Holiness to bring people of all segments on a single platform, to chant daily the holy names of the Lord. So, if you wish to become more steady in your chanting or wish to know more about 'Hare Krishna' chanting, then do join us everyday.
Download




Meeting ID : 9415113791
Latest Recording : Click Here
Quote of the Day
"Simple living and high thinking, thinking of Gauranga, this is life."
June 26 2019